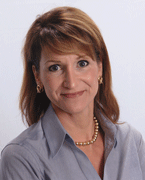 Welcome to the Integrity Tax & Financial website, where you will find a wealth of information in the form of newsletter articles, e-seminars, calculators, research reports and account links.
Tax Deduction Finder: Deductions.pdf
Your visit will help you understand the opportunities and potential rewards that are available when you take a proactive approach to your personal and/or business financial situation. This website has been created to help you gain a better understanding of the financial concepts behind insurance, investing, retirement, estate planning, tax management and wealth preservation.
Browse the site to help educate yourself about the basic concepts of financial management, learn more about who we are, and have easy access to market performance data. Take advantage of this resource and visit often! Request a quote, schedule an appointment, or check out an e-seminar. Given the current economic climate, you should not miss any developments in the areas of personal and business finance and taxation.
Purpose, Plan, Achieve.
Cash balance plans can be a powerful tool for employee recruitment and retention, plus they have generous contribution limits that increase with age.

Rolling funds from an employer's plan to an IRA enables you to maintain control regardless of your employment situation.

Why federal budget deficits are rising, and what the current fiscal situation could mean for the future of the U.S. economy.

Indexed annuities offer potential for gain when the market is rising while helping to protect principal during a downturn. But they are not appropriate for every investor.
Compare the potential future value of tax-deferred investments to that of taxable investments.

This calculator is designed to help you attach a dollar figure to your life's work.

How much would your monthly lease payment be?

What will my net Social Security benefit be?